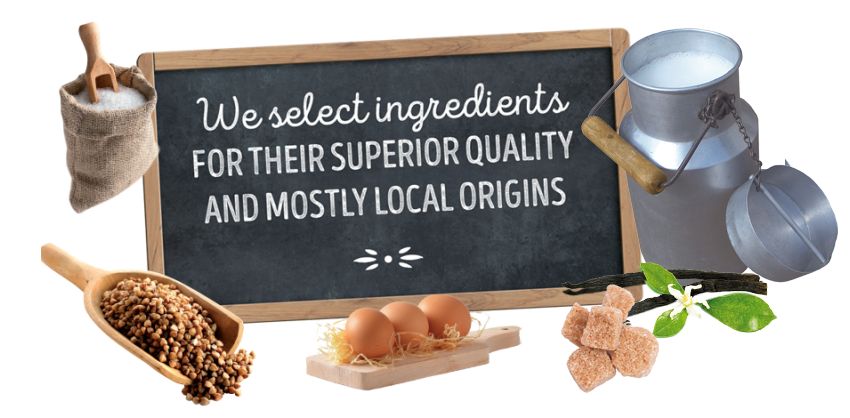 We select ingredients for their superior quality and local origins in priority.
Fresh whole milk delivered daily from local farms, regional wheat flour ground in Breton mills, whole eggs, cane sugar from Reunion Island and natural vanilla aroma from Madagascar make the crepes ingredient list.
Mostly Breton buckwheat flour, Guérande sea salt and water are the only ingredients for our genuine galettes.
We guarantee you that our plain crepes and galettes are non-gmo, with no additives, coloring, nor preservatives.
Along this rigorous selection, in-house unique know-how and experience are key to mix and cook the dough to perfection