Within our product ranges, you'll find a large variety of galettes, crepes and Brittany pastries to quench your thirst for authentic, tasteful items. From Breakfast to ready made meals, and desserts or snacking.

Because it's so important to start off the day in the best possible culinary fashion, our mini and big size crepes are ideally enjoyed at ambiant temperature or gently warmed up, plain or with the topping of our choice. A tasty mix of fun, and creativity to boost your day!

Similarily, our plain crepes offer you a great tasting base to associate various toping textures and sweetness for memorable mouth-watering desserts.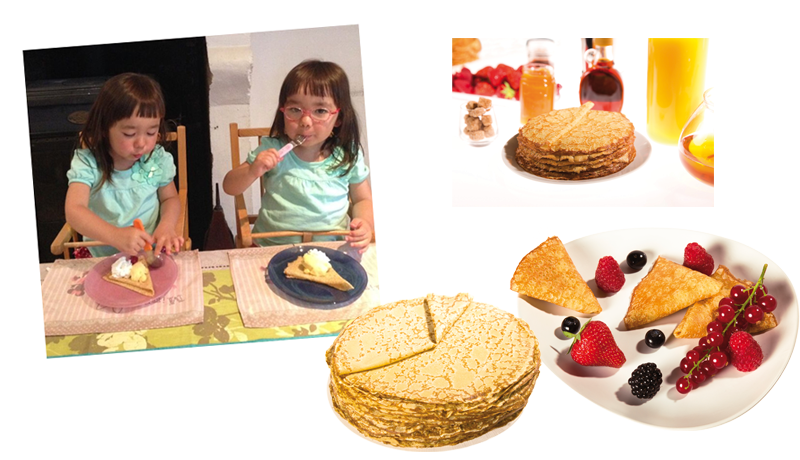 Because today, we're all on the run so often, the Bertel filled galettes ranges and filled crepes in micro-waveable solutions for delicious, healthy meals and snacks. Galettes are readily available with 5 recipes plus the Ham & Emmental chesse savoury crepes. We also provide you with a large choice of sweet crepes with Apricot, Caramelized apples, Choco-hazelnuts, Suzette, Salted butter caramel and Raspberry fillings.

May it be to wrap up a meal alongside coffee or during an afternoon tea-time, our snack-bite crepes generously filled with Apricot, Chocolate-Hazelnut and Raspberry are available to surprise your friends, guets and family altogether.